We have four colors available: Black, White, Candy Apple Red and Silver
The package includes
A large Honda Helix trunk with outside dimension as 22"X17"X12" fits two large full face helmets.
solid steel Mounting kit can also be use as Luggage Rack ($30 value)
Built-in Passenger Back Rest
Two keys for locking the trunk
TERMS:
Shipping: Buyer Pays $25.00 for shipping through UPS ground, add $4.00 if you need insurance.
Note: Please see my other auctions. Shipping is FREE if fit inside the trunk.
Important note:
Please email me first if you are outside of the United State or in Hawaii as the shipping and handling fee will vary accordingly.
I accept the following forms of payment:
PayPal and Casher's Check. I accept returns only if item is not as described. In the rare occasion of a defective item we will exchange it for a brand new one. Shipping is non-refundable. All sales are final.
The following is a list of upgrades available only from us:
Portal Liner bag(value $30 )-- Special price is $15 with trunk order.

You can easily transport items from this trunk to house or verversa in seconds.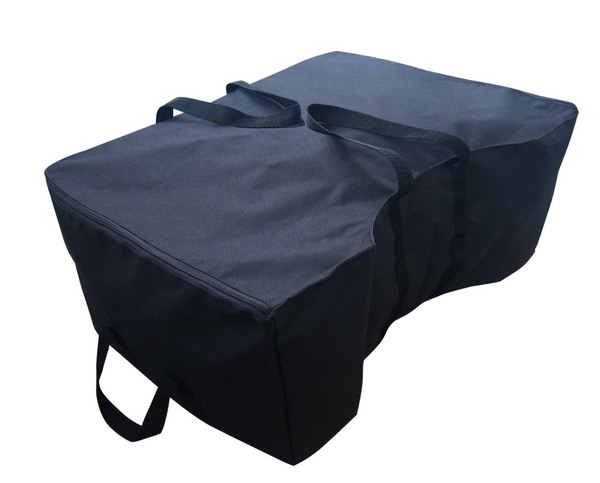 Long LED light bar ($30) for DMY RK trunk
Many of our customers ask us for LED light safely feature when they purchase the trunk.
so we found this style LED light bar fits this style trunk well.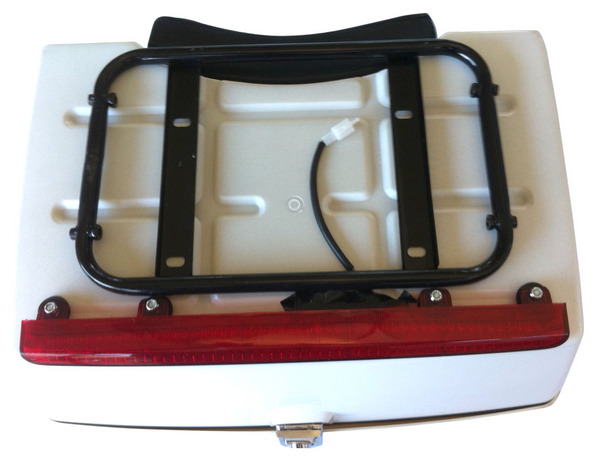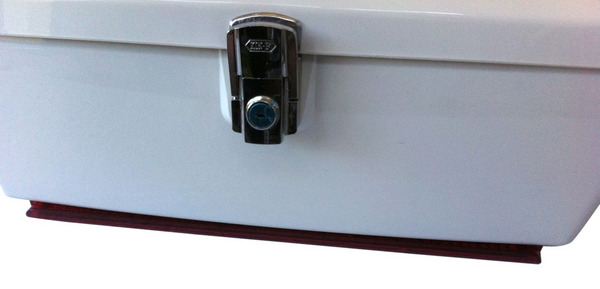 To install LED light bar, you need minimum 1.5 inch of space at the bottom rear of the trunk (See Picture). If you don't have enough space, you can raise the trunk by about an inch so LED light bar won't be against the luggage rack.

New Improved Large Top Racks :
* Made of Stainless Steel no rust issue*

*Polished to Mirror finish*
We have three styles of top rack in stock. Please click on this link to see the pictures:
http://cgi.ebay.com/ebaymotors/ws/eBayISAPI.dll?ViewItem&item=190534038288&ru=http%3A%2F%2Fmotors.shop.ebay.com%3A80%2Fi.html%3F_from%3DR40%26_trksid%3Dm39%26_nkw%3D190534038288%26_fvi%3D1&_rdc=1
Please select the top rack and confirm it before you pay. You must order both rack and trunk together so we can ship both in box to save you shipping fee.